K Series Gearbox - Parallel Shaft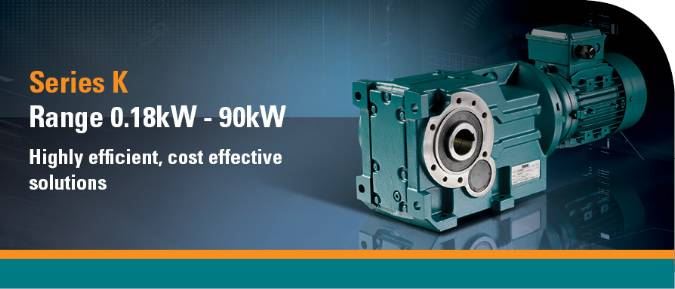 The Series K range incorporates all Fenners core design features in a highly efficient yet flexible bevel helical drive. With high load carrying capabilities and increased efficiency over worn units, the right angled Series K range is proven to save energy and running costs.
Ratios from 8:1 to 7,250:1 up to 12,300Nm
Highly efficient gearing, saving energy and running costs
Dimensionally interchangeable with other manufacturers
Innovative motor adaptor uses standard IEC interface
Oil tight gearhead enables motor removal without spillage
ATEX certification available
Foot flange or shaft mounting
more...